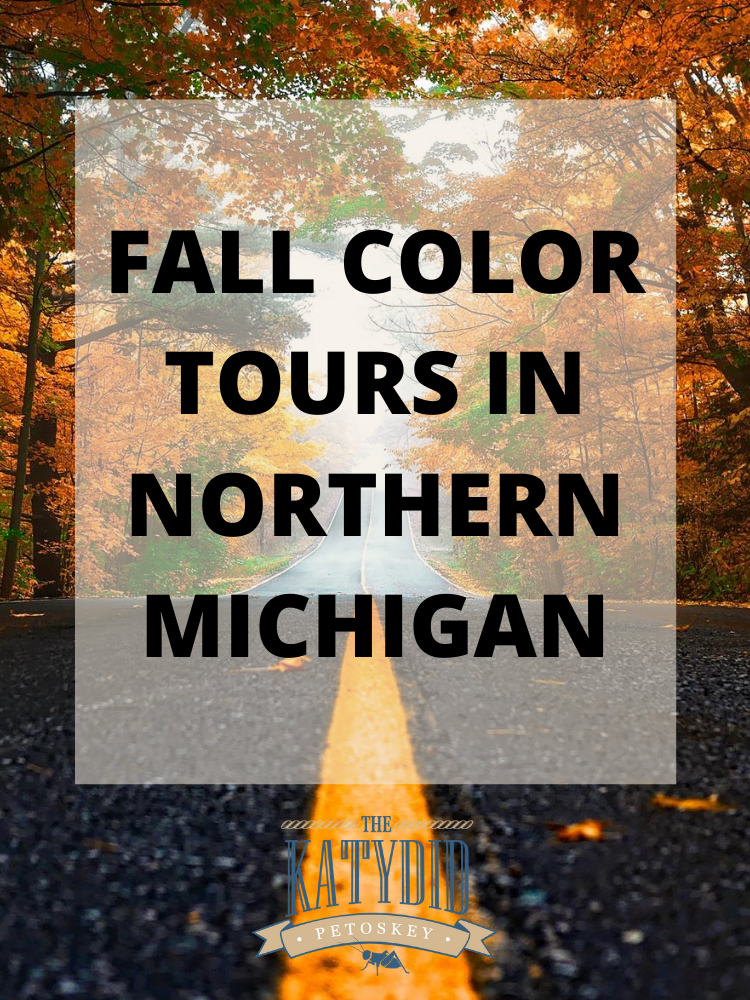 Take yourself on a self-guided fall color tour in Northern Michigan. Home of beautiful sunsets, magnificent beaches, and gorgeous fall colors.
Tunnel of Trees from Cross Village to Harbor Springs: The Tunnel of Trees is well known in Northern Michigan, and it's no shock as to why. Although beautiful all year, the Tunnel of Trees is most spectacular during the fall. Once the leaves have changed colors and the tree branches drape over the road, you feel like you are driving through a colorful tunnel of trees, hence the name Tunnel of Trees. A must to bring along on your travels is your camera; you won't want to miss capturing the beautiful fall landscape.
Old Misson Peninsula in Traverse City: Located on M-37, the hills of Old Mission Peninsula are beautiful in the fall. You can stop and enjoy the many local farms on the way, Mission Point Lighthouse, and some great restaurants to stop at for a bite to eat.
Wilderness State Park: Take a beautiful drive to or from Mackinaw City to reach Wilderness State Park, this state park offers 8000 acres of beautiful fall colors and many trails to hike along the way.
Petoskey State Park: With hundreds of scenic acres, Petoskey State Park is a gorgeous place to enjoy year-round. Along the coast of Little Traverse Bay, the beautiful beaches are hidden behind colorful trees and sand dunes. Search for a Petoskey Stone while you're here for double the fun.
Fisherman's Island State Park: Just past Charlevoix, Fisherman's Island sits on 6 miles of Lake Michigan shoreline. You can choose to hike the trails or walk the scenic shoreline. Also home to many camping sites just steps from the shores of Lake Michigan.
The Perfect Fall Day in Northern Michigan: There is no prettier place to be in the fall than Northern Michigan. The beautiful changing leaves are like no other. Every year, I make time to enjoy these fall favorites of mine along M-119, also called the Tunnel of Trees. After strolling the streets in downtown Petoskey and shopping Grandpa Shorter's Gifts and The Katydid, here are my top spots to visit each autumn. 
5 Best Places to go Hiking in Northern Michigan: The next time you are Up North and want to exercise outside, take advantage of some of our serene hiking locations. Whether you are in Traverse City or in the Upper Peninsula, there are beautiful sights to see. 
The Best Picnic Spots in Petoskey, Michigan: If you don't feel comfortable going to a restaurant just yet, take out, and outdoor eating is another excellent option. Take advantage of the beautiful scenery of Petoskey while enjoying some local eats and treats. Let us tell you the best picnic spots in Petoskey.