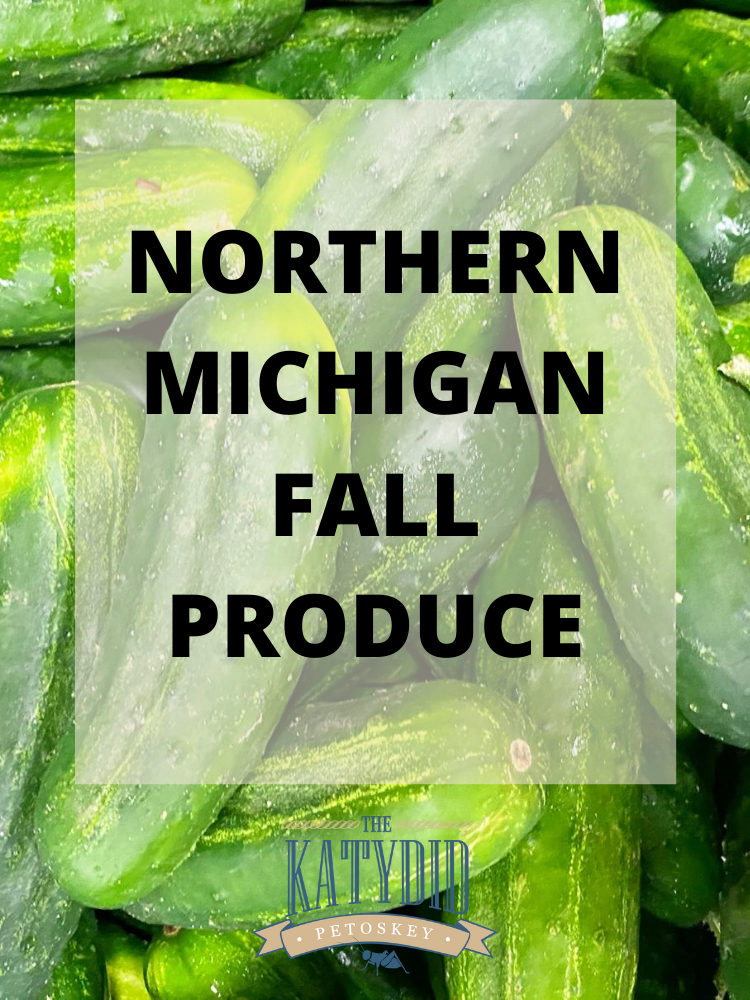 There are several farmer's markets and local farms around Northern Michigan like Bill's Farm Market and Coveyou Farms. Here's some great Northern Michigan fall produce you can purchase from them.
Broccoli: A great selection in the summer and fall months, broccoli is a great choice and can be eaten as a side, put in soup, or eaten raw with some veggie dip.
Cauliflower: Also available in both summer and fall, cauliflower can be purchased in many color options from white, purple, and orange. Although different colors, the taste is the same. Mild, sweet, and nutty.
Green Beans: A favorite in our household, green beans are always great prepared in a skillet, on the grill for a little crunchy texture, or pickled and canned to make a delicious dilly bean snack that's enjoyable any time of day.
Beets: Whether you choose to eat them raw, on a salad, or pickle them; beets are rich in nutrients.
Eggplant: Only available in the fall months, eggplant once cooked is mild and rich in flavor and used in many baked recipes.
Carrots: A yummy root vegetable, carrots are great for soups, stews, added in with your pot roast, eating raw, or shredded to make carrot cake. Who would have thought carrots in cake would be a sweet treat.
Lettuce: I love buying local lettuce, with all the recalls you see on larger farms, local produce is the way to go. Plus a salad is always a good and healthy choice.
Squash: Spaghetti squash is a popular dish right now, people are substituting squash for noodles and much more. Good thing, our farms always have a ton of it.
These are just a few of the produce items you can find at our local farms. Make sure to pick up some onions, corn, peppers, cucumbers, cabbage, and asparagus too.
The Perfect Fall Day in Northern Michigan: There is no prettier place to be in the fall than Northern Michigan. The beautiful changing leaves are like no other. Every year, I make time to enjoy these fall favorites of mine along M-119, also called the Tunnel of Trees. After strolling the streets in downtown Petoskey and shopping Grandpa Shorter's Gifts and The Katydid, here are my top spots to visit each autumn. 
5 Best Places to go Hiking in Northern Michigan: The next time you are Up North and want to exercise outside, take advantage of some of our serene hiking locations. Whether you are in Traverse City or in the Upper Peninsula, there are beautiful sights to see. 
The Best Picnic Spots in Petoskey, Michigan: If you don't feel comfortable going to a restaurant just yet, take out, and outdoor eating is another excellent option. Take advantage of the beautiful scenery of Petoskey while enjoying some local eats and treats. Let us tell you the best picnic spots in Petoskey.